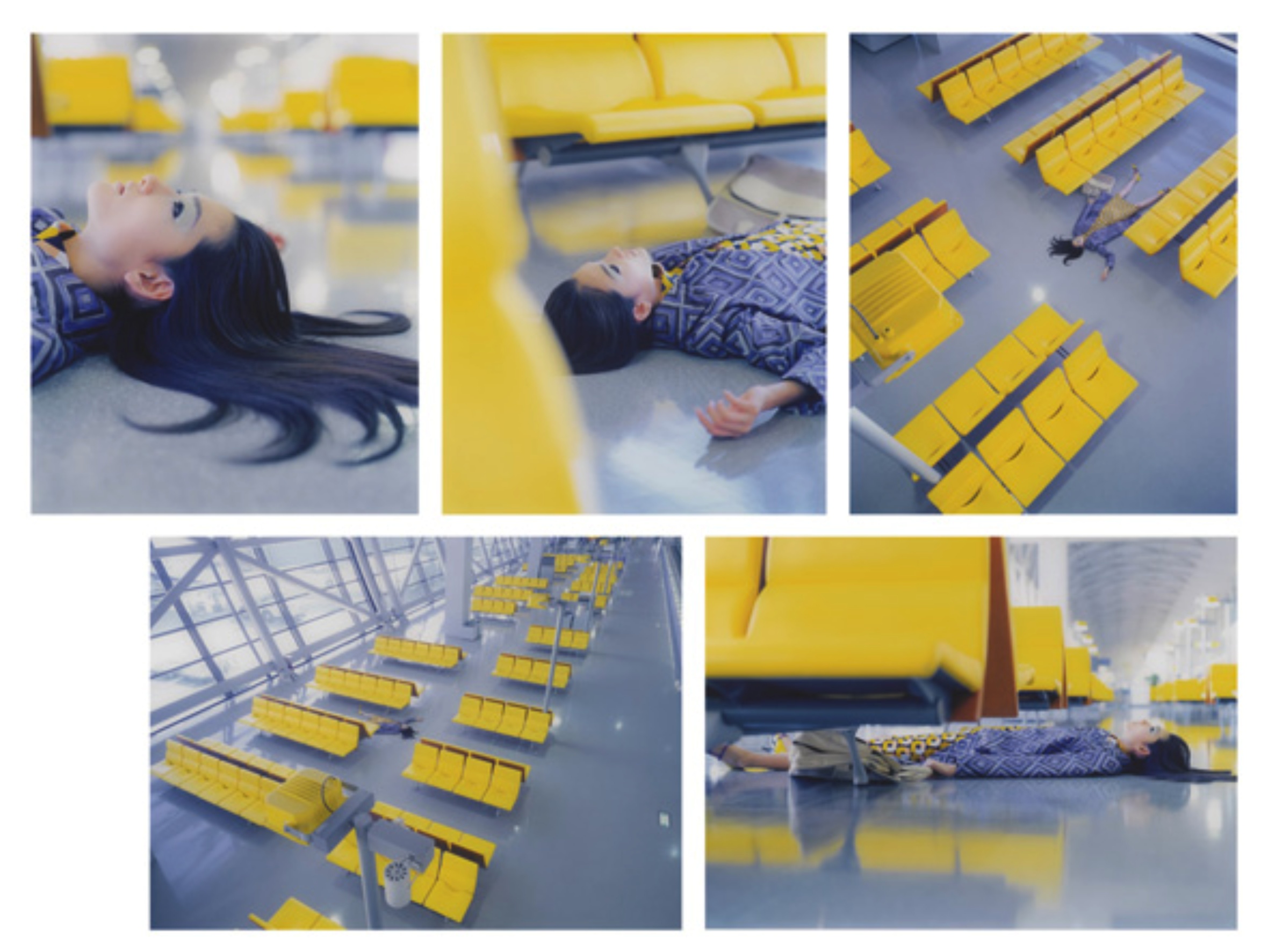 Photographer in the Spotlight: Izima Kaoru
February 2, 2016
Izima Kaoru may earn a living as a fashion photographer, but it is his work depicting models as dead bodies which is best known. His personal project Landscape With A Corpse appears shocking in many ways, posing the models as dead and clothing them in designer outfits. His other projects included tracking the sun across the sky from different locations in the world, and it is clear that this photographer has a lot of ideas in his mind.
Work
Kaoru creates stunning images that would not look out of place in a high-gloss fashion magazine – something that is a testament to his career. However, these images have something a little different about them. The beautiful models, wearing fashionable clothes from expensive labels, are portrayed as dead bodies. The method of their death differs: sometimes they are drowned, sometimes overdosed on drugs in their own bed, and sometimes simply sprawled glassy-eyed in strange locations. The settings also differ. There are pachinko arcades, cinemas, suburban gardens, abandoned highways, and even large piles of tomatoes. Stretching from 1995, this series was built upon for 20 years. He states that his intent was to create more of a focus on death within the fashion setting, something which is taboo in Japanese culture and yet, he believes, can help us to think more about life.
His work uses some of the biggest fashion brands in the world, with names like Prada, Gucci, Vivienne Westwood, and Versace. But these clothes are mistreated in the series: a heeled shoe is scattered away from the body, a dress soaked in water or blood, and other objects laying scattered around the model as well. In one shot, cakes are splattered across the floor after being dropped by a waitress. In another, a whole room full of white roses is only disturbed by the shape of the "dead" model. Perhaps most chilling is his depiction of a heavily pregnant Karena Lam in 2007, lying almost peacefully in a field of white flowers that appear out of place below the skeletal branches of a dark tree.
Techniques
When it comes to deciding what kind of death to depict, Kaoru keeps it simple: he asks the models. They come up with their fantasy death scene, and he creates it. Muted colours are often contrasted against bright ones to create the most striking effect, often giving the models a strange appearance as they stand out against the cheerful tones. The series generally consists of a wide shot, a full length of the model, and then a close up of their head and chest, allowing three different perspectives on the scene – each of which can reveal a new detail about what befell them.
Life
Kaoru was born in Kyoto, Japan, in 1954. He began working as a fashion photographer until 1995, when he came up with the idea for the Landscape with a Corpse series and decided to pursue it. Publications such as Interview Magazine, The New Yorker, The New York Times, Aperture, Esquire, and The Huffington Post have since featured his work, and he has exhibited internationally – particularly a number of times at the Von Lintel Gallery in New York. The series has also been collected into several books: 20 Landscapes with a corpse, Korinha Press & Co., Ltd., 2004; Landscapes with a Corpse 1999-2000, Edition Lintel & Nusser, Munich, 2001; and Landscapes with a Corpse, Hatje Cantz Verlag, 2008. He now lives and works in Tokyo.
There is no good or bad in death. Everyone should be content with the life they lived when they look back and leave the real world for the next.
Source: http://www.vonlintel.com/Izima-Kaoru.html