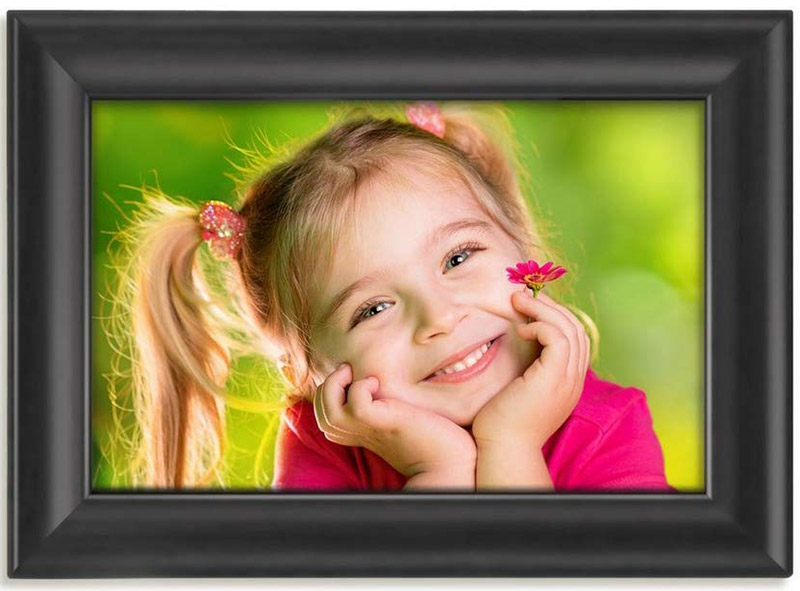 5 Tips for Selecting Photo Frames for Pictures
October 8, 2019
Framing your favorite photos is an excellent way to enjoy cherished memories every day of the year. You can also frame images that mark milestones, such as your first successful photography competition. Before you get started, here are some important tips for choosing the best photo frame for every picture.
5 Tips for Selecting Photo Frames for Pictures
Know Different Frame Materials
Consider Your Wall Space
Understand Picture Frame Sizes
Think about the Orientation of Your Images
Accentuate Your Personal Décor Style
With so many styles of photo frames available in the marketplace, choosing the right ones for your needs can seem daunting at first. The good news is that the wide variety of options allows you to choose frames that mirror your style. Want a sleek, modern office and a relaxed, bohemian living space? There's no doubt that you can find the perfect photo frames for these looks—and many more.
1. Know Different Frame Materials
When learning about photo frames, you can start by getting to know standard photo frame materials. Wood and metal are two of the most popular options for photo frames. Often, these frames come in a variety of hues to complement any decor.
Here are some basic facts about wood and metal photo frames to help you make the best choice every time.
Wood Photo Frames
Wood frames exude a natural vibe and can fit seamlessly into any style of home, from rustic to modern. Since wood frames come in many color variations, you can find one to match the aesthetic of any room. You can also choose natural woods—such as mahogany, birch, or cherry—for a classic appeal.
Before you shop for a wood frame, you should know about three common options. The first alternative is natural wood, which is wood that has not been modified by sanding or refinishing since it was cut from a tree. Natural wood frames may feature the wood's original color, or they could be stained to a different tone. While natural wood frames are often quite beautiful, they tend to be less durable and more expensive than other wood frame choices.
The other two wood frame options—medium density fiberboard (MDF) and finger-jointed poplar—are both made of recycled materials. MDF typically features sawdust adhered together with a binder. While some people perceive it as a less expensive and less desirable option, you should know that MDF is very durable. That durability makes MDF an excellent choice for casual framing. If you're in the market for cheap picture frames that can stand the test of time, MDF may be the right choice for you.
Also made of recycled wood, finger-jointed poplar frames are made from scrap lumber. This wood frame style features scrap wood bonded together with a laminate cover for an even surface. It's more similar to natural wood than MDF while still retaining the ecological benefits of being made from recycled materials.
Metal Photo Frames
Aluminum is the most common material used in metal photo frames. Why is aluminum so popular? It's the most abundant material in the earth's crust, so it's widely available. Plus, aluminum is highly durable and resistant to corrosion. If you're looking for aluminum frames, seek anodized ones. Anodization is a process that makes frames more durable and attractive. You can also choose powder-coated frames that feature a stronger finish than traditional paint and will keep their color and appeal for years to come.
Other metal frame choices include silver and bronze. While silver is very attractive, it's also extremely expensive. You may want to consider silver only for smaller photographs that have important meaning or value to you. Bronze is an alloy made of copper and another metal, often tin. Although bronze frames can be attractive for a while, they may turn green over time. You'll need to maintain bronze frames to prevent this unwanted discoloration. Both of these metal frame choices are less ideal for casual framing applications.
2. Consider Your Wall Space
After you've weighed options on frame materials, you should take a close look at the area where you plan to place the frames. Your wall color is an essential thing to consider when selecting a frame. Definitely make sure that your frame color choice complements, rather than clashes, with your wall colors.
You're likely to find that white or black frames can work well with many wall colors. A black frame highlights the darker elements in your image and can project an elegant and formal feel. By contrast, white frames can seem more casual and candid. Also, if you choose one color, such as black or white, you can use different frame styles for a more dynamic and eclectic look. Going with black and white gives you the flexibility to add different frame styles to a gallery wall over time and still create a cohesive look.
But what if you want to branch out between classic black or white frames? Experts recommend choosing a frame that complements the undertones of your paint color. If you don't know your paint's undertones, you can use a color wheel or paint swatches to identify its nearest "true color" relative. For example, you may assume that your paint has a cool undertone if the primary paint color is gray. However, this is not always the case. By using gray color swatches, you can compare your gray tone to grays with blue, red, or yellow bases.
If you determine your paint has a warm undertone, choose warm-toned frames—such as gold metallic frames. Cool undertones work well with cool frames, such as silver metal frames.
3. Understand Picture Frame Sizes
The size of your image is another factor in choosing the perfect photo picture frame. Remember that you can always add mats around smaller photos and place them in large photo frames.
When considering a frame size, you must first know the size of your image. The image size is not always equal to the picture size. For example, if you print an image at home, you may print an 8×10 picture on 8.5×11 paper.
Also, you'll need to know the mat size. If you buy a mat at a store, you'll see the size of the opening that surrounds the photo. A mat for an 8×10 photo, for example, usually has an opening of 7.5×9.5. Because the opening is slightly smaller than the image size, the mat will overlap the edges of your image. You'll also need to know the outer dimensions of your mat. For an 8×10 photo, a standard mat size is 11×14.
In this type of scenario, you'll want to choose an 11×14 frame. Keep in mind that the 11×14 measurement refers to the inside perimeter of the frame. You'll see it's the same size as the outer perimeter of your mat. Often, an 11×14 frame actually has an outer perimeter of 14×17. You'll want to keep these outer dimensions in mind so that you can choose the best frame options to fit in your wall space.
4. Think about the Orientation of Your Image
Always keep the orientation of your image in mind when choosing a frame. You likely know that there are two orientations for rectangular photos—portrait and landscape. In a portrait image, the vertical side is the longest. For landscape images, the horizontal edge is longer. You can also have square photos.
Many store-bought picture frames can work in either portrait or landscape orientation. Check the mounting hardware on the back before you buy to make sure. However, if you don't have mounting hardware in the spots where you need it, you can always buy picture hanging kits. These inexpensive kits are available at many retailers.
On occasion, you may find a frame that works in one direction only. It may feature lettering on designs that look good in one direction but not the other. These decorative frames can add appeal to your living space, but they can narrow your framing options.
5. Accentuate Your Personal Décor Style
Framing a treasured photo can add color and flair to any style of home décor. And cheap photo frames can provide an instant facelift to any room. While you can't go wrong with classics like black or white photo frames, don't be afraid to branch out and try something new.
Many photo frames are simple or subdued so that they don't draw attention away from your images. But you can find stunning, unique picture frames that are works of art all on their own. Consider ornate gold frames for some of your fine-art quality photos. Or choose engraved wood frames to replicate the feel of an exotic destination in your living room. Select fun shapes to showcase your creative side.
Try out collage photo frames or floating photo frames to showcase your family's happy memories on every wall. And don't forget bookshelves and tabletops. Use digital photo frames for a changing display of special moments or your best examples of photo composition.
Showcase Your Best Pictures with Photo Frames
Whether you've printed photos at home or used one of the best photo printing websites, you'll want to put your pictures on display. There are many frame choices available, so you can definitely score the best one for all your photographs. Although many retail stores offer frames, you can also opt for custom photo frames to accentuate your decorative style.
When you begin shopping around, it can be helpful to look at photo frames online. That way, you can gain quick insight into various styles, materials, and price ranges. Ordering online may be the way to go, or you may want to visit your favorite retail store. You can opt for Target photo frames, Michaels photo frames, Ikea photo frames—or visit your favorite shop.
In a rush and need the perfect personalized gift for someone special? Why not share a framed photo? One of the quickest ways to put a framed picture together is to send your order to print and pick up a frame at the same location. For example, you can choose Walmart photo printing and pick out Walmart photo frames when you stop in to pick up your print order.
After learning about how to pair frames and photos, you can apply that knowledge to choose the best frames for your artwork, too. And remember that updating your frames is an easy way to refresh your decor. Switching out a few frames can herald a change of season or help you celebrate a holiday.  Just look around, and you'll find Valentine's, Halloween, and Christmas photo frames—along with many other choices.
Next time you plan to print photos, think ahead about your framing options. Will you go with classic black or white frames or try something unique? Will you choose wood or metal? You'll also need to consider the orientation and size of your photo to make the best selection. A little knowledge about framing goes a long way and helps you make the most of all your photographs.