SORRY - THIS PHOTO CONTEST IS NOW CLOSED TO ENTRIES
CLICK HERE FOR THE LATEST OPEN TO ENTRY PHOTO CONTESTS
---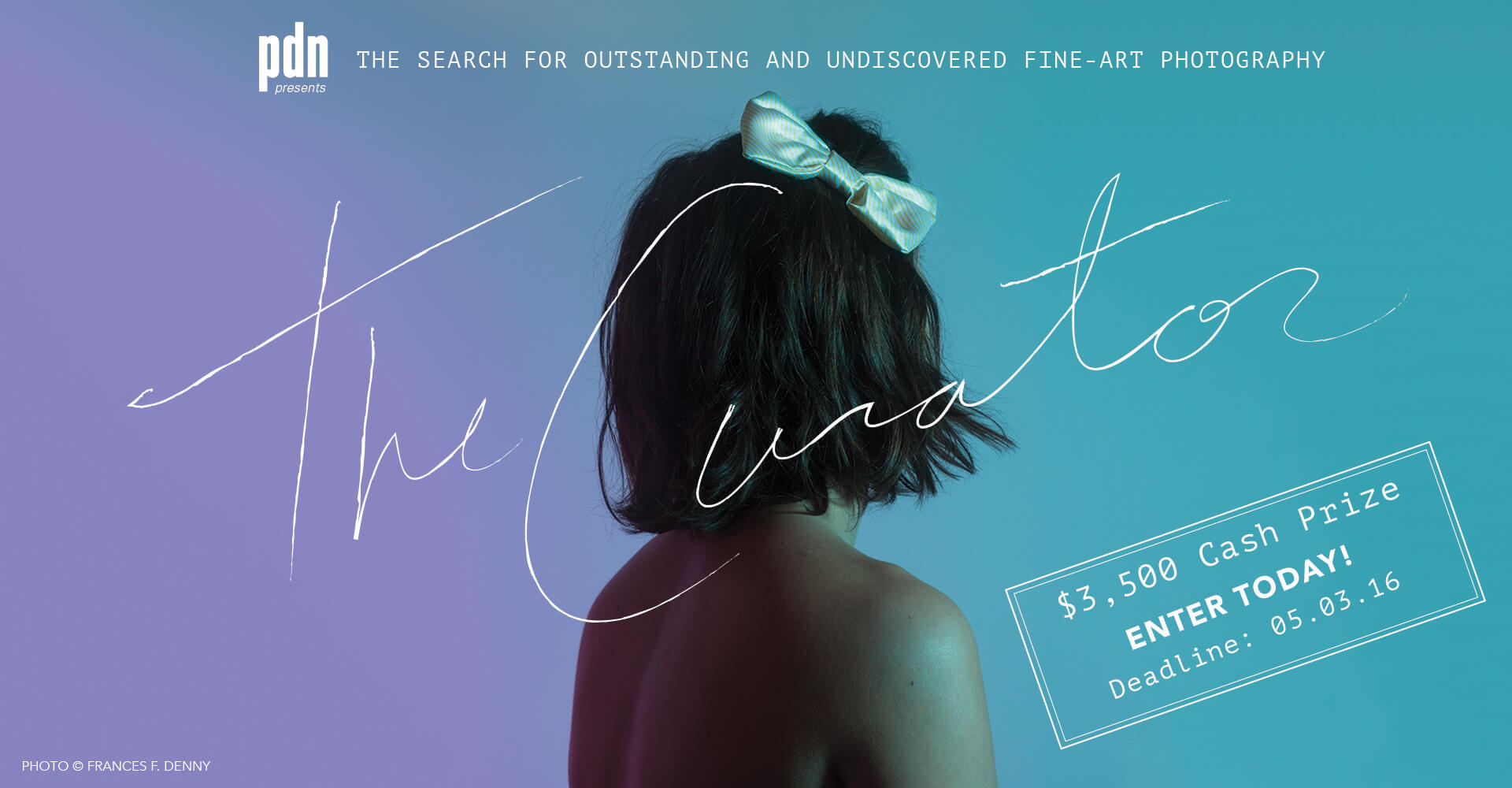 PDN The Curator 2016
PDN is seeking emerging fine-art photographers for The Curator, an annual competition that will culminate in a group show at Foley Gallery in New York City. Six winners will exhibit their work in a summer show with an opening reception. Their work will be published in the Fine-Art Issue of PDN (August) and in an online gallery on pdnonline.com, promoted to our network of more than 250,000 followers. One exceptional photographer will receive $3,500 to continue their work, and all the winners will receive prizes from B&H, Moab Paper and more.
Contest Prize & TERMS
PRIZE DETAILS:
ONE GRAND-PRIZE WINNER WILL RECEIVE:
»$3,500 cash prize
WINNERS WILL RECEIVE:
$200 gift card from B&H
VIP Expo Pass to PDN PhotoPlus Expo 2016
A PHOTO+ Premium Portfolio Membership
One selected photographer will be considered for The New Yorker's Photo Booth blog.
Not eligible to enter? - Find contest where you are.
COPYRIGHT:
You retain copyright to your photograph and the Sponsors may not sell your photo entry for a fee.
USAGE RIGHTS:
All entries may be posted online so that viewers may view all competing entries. And winning entries may be used in connection with the Contest and promotion of the Contest for a period of 24 months from the date winners are notified.
Want to be updated about contests?
JOIN OVER 94,294 PHOTOGRAPHERS GET PHOTO CONTESTS VIA EMAIL FOR FREE
Just enter your email address below and click 'Get Updates'