Interesting Photography Magazines Every Photographer Needs to Read
February 13, 2016
Photography magazines play an important role, as they aim to inspire a photographer's creativity, as well as provide them with helpful advice and news about the industry.
There is a vast array of photography-related magazines available both online and in print, but today I am going to narrow these down to the most interesting and unique publications that every photographer should check out.
1000 Words
1000 Words began in 2008 and it has now grown to be considered as "one of the most inspiring and authoritative spaces for photography outside of the conventional outlet of galleries, books and print magazines." In this online and free-to-read publication, you'll find everything from exhibition and photobook reviews, to interviews, essays, and intriguing photographs which have been curated in regards to a particular theme.
Black & White
Black & White is the go-to magazine for those interested in black and white fine art photography. This print publication will shed a light on various photography-related topics, including developments in the industry, book reviews, and photographer spotlights.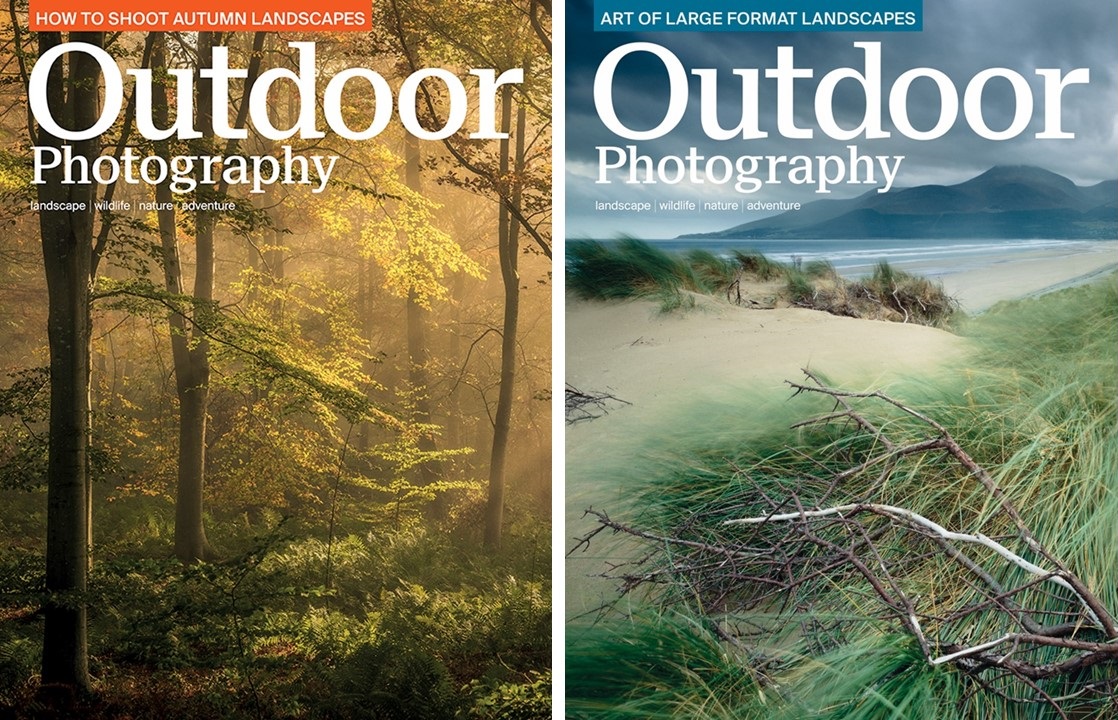 Outdoor Photography
Outdoor Photography Magazine is a print publication which is aimed at photographers who gain inspiration from the British countryside. It also focuses on wildlife, making it the perfect guide for those who love to capture all that nature has to offer. Outdoor Photography also likes to get their readers as involved as possible, so frequently offer competitions and opportunities for readers to share their own work.
Magnolia Rouge
If you're a fan of stunning wedding photography, with a focus on bridal fashion editorials and feminine styling, then Magnolia Rouge is definitely worth a look. It's a free quarterly publication found on Issuu.com which also offers limited print editions of each issue.
American Photo
American Photo Magazine focuses on various genres, including documentary and photojournalism, commercial photography, and fine art photography. It also features in-depth profiles about key players in the photography industry, as well as book and exhibition reviews, and reader photos. American Photo isn't afraid of tackling big issues in the industry either, with articles such as 'Why war photographers are crucial' and 'Is darkroom photography still relevant?'
Aperture
Created in 1952, this publication's original aim was to act as a "common ground for the advancement of photography." Fast-forward to the present day and Aperture is still going strong, even being described as "the most serious and the most valuable periodical in the photographic world", as well as "essential for anyone who takes photography seriously." This isn't just your average magazine either, as each issue is printed on extremely high-quality stock, giving it an appearance similar to that of a book. Each issue contains a different topic also, exploring themes such as 'queer', 'performance', and 'Tokyo' (to name the most recent).
Whim Online Magazine
I'll admit, it's a bit of shameless self-promotion, but being the Founder of a niche photography magazine myself, I just couldn't leave it out. Whim Online Magazine releases quarterly digital magazine issues focusing on imagery which can be described as 'whimsical', 'dreamy', or 'ethereal'. Each issue is free to read via Issuu.com and aims to inspire both readers and fellow photographers through its showcase of beautiful photos and intriguing interviews with those behind the lens.
Do you have any favorite photography magazines, whether in print or online, which you would like to share with us? We'd love to hear from you in the comments section!