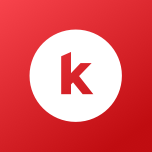 Artkompetes International Photography Competitions
Photographers are encouraged to get creative in submitting one photograph related to the given theme.
Themes vary from competition to competition, so there is a competition for everyone!
Contest Prize & TERMS
PRIZE DETAILS:
Prizes vary and will be a combination of some of the following (please note that this list is not exhaustive):
- Cash
- Online Editorial pieces
- Magazine features
- Newspaper features
- Social media promotion
- Festival tickets
- Concert tickets
Not eligible to enter? - Find contest where you are.
COPYRIGHT:
The App downloadable at https://itunes.apple.com/us/app/kompetes/id1154018629?mt=8 at is protected by Universal DMCA NOTICE laws and international treaties, as well as other intellectual property laws and treaties. The App as is not sold, and instead is only licensed for your use, strictly in accordance with this Agreement. This Agreement sets forth the terms and conditions of the App. You and the end-user must acknowledge that, in the event of
USAGE RIGHTS:
In these terms and conditions, "your user content" means material (including without limitation text, images, audio material, video material and audio-visual material) that you submit to this website, for whatever purpose.
You grant to Kompetes™ a worldwide, irrevocable, non-exclusive, royalty-free license to use, reproduce, adapt, publish, translate and distribute your user content in any existing or future media. You also grant to Kompetes™ the right to sub-license these rights, and the right to bring an action for infringement of these rights.
Your user content must not be illegal or unlawful, must not infringe any third party's legal rights, and must not be capable of giving rise to legal action whether against you or Kompetes™ or a third party (in each case under any applicable law).
You must not submit any user content to the website that is or has ever been the subject of any threatened or actual legal proceedings or other similar complaint.
Kompetes™ reserves the right to edit or remove any material submitted to this website, or stored on Kompetes™ servers, or hosted or published upon this website.
Notwithstanding Kompetes™ rights under these terms and conditions in relation to user content, Kompetes™ does not undertake to monitor the submission of such content to, or the publication of such content on, this website.
Want to be updated about contests?
JOIN OVER 84,893 PHOTOGRAPHERS GET PHOTO CONTESTS VIA EMAIL FOR FREE
Just enter your email address below and click 'Get Updates'